Independent financial advisor Basildon ~ IFA Essex ~ Independent financial adviser Wickford
CORONAVIRUS (COVID-19)
FOR THE BENEFIT OF OUR CLIENTS AND OUR STAFF, WE WILL BE OBSERVING AND MONITORING GOVERNMENT GUIDELINES WITH REGARDS TO SOCIAL DISTANCING. OUR OFFICE IN BASILDON WILL BE CLOSED TO THE PUBLIC AND OUR MAIN TELEPHONE NUMBER WILL ONLY BE MANNED SPORADICALLY. ALL OF OUR ADVISERS ARE CURRENTLY WORKING FROM HOME AND YOU CAN CONTACT YOUR ADVISER DIRECTLY VIA THEIR MOBILE NUMBER AND/OR EMAIL ADDRESS SHOWN IN THE "OUR ADVISERS" SECTION OF THE WEBSITE. ALTERNATIVELY, YOU CAN CONTACT THE FIRM VIA OUR GENERAL EMAIL ADDRESS - info@paragon-ifa.co.uk.
THANK YOU FOR VISITING OUR WEBSITE, TAKE CARE, STAY SAFE. THE DIRECTORS OF PARAGON INDEPENDENT LIMITED.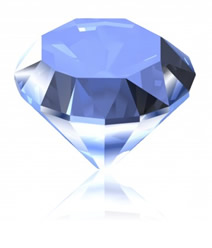 As a firm of Independent Financial Advisers (IFA), we provide unbiased, personalised advice. We have Advisers based in Essex and North West England who have a combined financial services industry experience in excess of 200 years.
Quality Independent Financial Advice
To find out how we can help or to arrange a consultation please contact us on 01268 284050 or REQUEST A CALL BACK HERE.
Paragon Independent Financial Advisers can provide unbiased, personalised financial advice on:
(click on the links below for more details)
We pride ourselves in giving our clients a first class service with financial and mortgage advice they can trust.
We provide our services to a broad spectrum of people - irrespective of income and wealth.
As financial advisers and mortgage brokers we are independent and therefore can search the market for you.
We work on your behalf.
We offer an initial consultation, at our expense. Please contact us on 01268 284050 or complete our enquiry form to find out more about our services and our standard fee tariff.
Independent financial advisor Basildon ~ IFA Essex ~ Independent financial adviser Wickford