Retirement Planning Basildon ~ Pension advice Essex ~ Independent pension adviser Wickford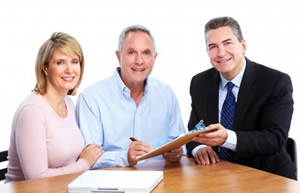 At Paragon Independent Financial Advisers we offer independent pension and retirement advice. Whether you are looking to build up a pension pot or have now reached retirement and want to choose the best options for you, we can help.
You may be:
employed
self-employed
in a partnership
or a company director.
The fact is that many people retire on less retirement income than they would like.
It is vitally important to obtain the right retirement financial planning advice as early as possible.
Consider this…..
Many people
have no idea what their pension is invested in
do not review their pension regularly
purchase their annuity or lifetime income direct from their current pension provider.
This is not always the best option.
Irrespective of your career stage, or existing arrangements,
we can provide comprehensive pensions advice.
If you are approaching retirement, you may be considering your retirement options and how to invest for your retirement.
Some of the key factors to consider when retiring are:
How much pension income do you require.
What effect will inflation have on your pension.
Do you need flexibility.
Do you have a spouse or dependants that you wish to provide for.
Before drawing your pension benefits from an existing pension scheme, it pays to seek independent financial advice. Many schemes offer an Open Market Option that allows you to shop around when buying your pension.
Not all Insurance companies pay the same annuity rates. Do you know that some annuity providers can even offer ill health annuities and enhanced annuities to smokers ?
We offer an initial consultation, at our expense. Please contact us on 01268 284050 or complete our enquiry form to find out how we can help.
Retirement Planning Basildon ~ Pension advice Essex ~ Independent pension adviser Wickford